Tales from the Road
|

Member Testimonials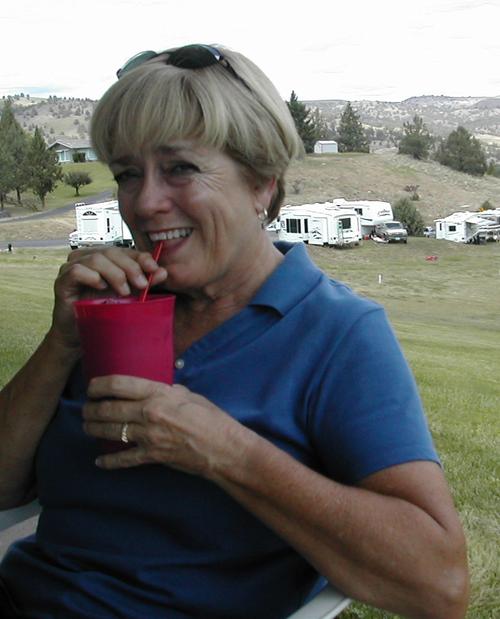 Our first trip out this season from Bend, Ore for a golf tournament and then on to a Northwood factory tour started by our truck losing fuel pressure and dying in a remote area of Eastern Ore. We were on hwy 26, a main east/west road through Oregon, stuck in the road with no shoulder and plenty of logging trucks and RV's coming and going. Quickly digging the cell phone out of the glove compartment, we hoped there was coverage....Yes. After contacting Good Sam ERS I was asked for a return number. "Don't know it, we hardly ever use the thing", I responded.
Finally got that resolved and Frontier Towing from Mt. Vernon responded. Then the State Police came to assist.
First Tom said we have to get you off the road and pulled both our truck/5th wheel to a pullout. Then he asked where we wanted to go mentioning the nearest dealer was about 75 miles either north or south.
We wanted to get to the golf course about 8 miles ahead. So Tom said, "No problem", disconnected the RV towed it to the golf course, help set it up, then came back to the truck and asked where should it be taken? After about thirty minutes of conversation with him I felt he and his shop might be able to trouble shoot the problem. So with great apprehension we let him take the truck back to their shop and then deliver me back to the golf course.
Two hours later they had found the problem and repaired it. They could have taken me for a new Injector Pump, Lift Pump and a couple of thousand, and I would have never known. But Tom and Mike, the owner, did an honest repair for a modest sum. They also informed me that from their side Good Sam ERS is the best to work with since they tow for many road services in that remote part of the country.
We thank Good Sam for ERS, and now also know our cell phone number.