Tales from the Road
|

Member Testimonials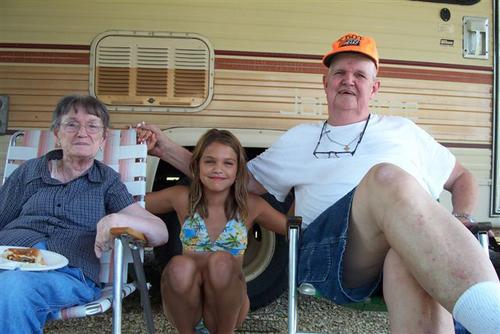 I've had the ERS service for a few years. Last yr in Branson I hung the fron end of the toad on a rock... Good Sam ERS to the rescue of an embarassed member. Now - the truely amassing use of the ERS... At present I have a credit card with the Good Sam logo and receive occassional reward checks from it's usage. Comes renewal time for the ERS and all it cost me in hard cash was $9.95, because I had nine of the reward checks to send in.
The best part. On June 18th we were hearing a noise that sounded like something bouncing against somewhere in the front end clear from Colby, Ks. Yup - it sure was. The water pump was failing and we found out the real location of the noise when the pumps bearings started flying out of the pump at Salina, KS. Have no fear Good Sam to the rescue... all the expected an bragged about services of Good Sam to the rescue. With in less then 30 minutes of contacting you folks the wrecker arrives and gets us towed in to a repair facility. And yes - Good Sam ERS does not stop at just being called for a tow. I believe there was something like three or four call backs on our cell phone to be sure we were safe and at a repair shop. Incidently the repair facility was Channel Ridge, in Salina, KS. If you are in the area an needing repairs, this is the place. I've been a mechanic for 40 sum years... the parts an labor bill total was very fair an reasonable. One could not ask for a harder working mechanic then at this shop. They had us under way in about five hours Monday morning.
Thanks to Good Sam and the Tow operator for getting us safe an to a reliable honest repair facility. This family will never venture out ever again without this service in our wallet.