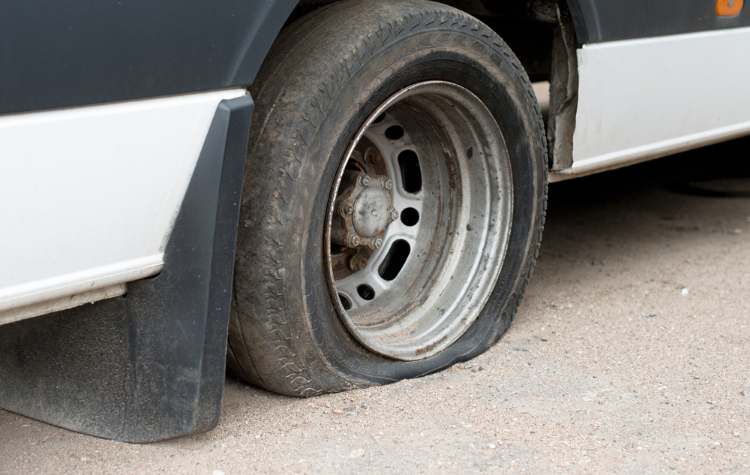 Even if you're an avid RVer, calling for a tow or roadside assistance is not something you do on a daily basis (or at least we hope it isn't). Calling a tow company to help with your RV may seem like a pretty tall order, and that's because it can be. Check out some things you need to know if your RV breaks down and who you can call for help.
Calling an RV Towing Service
First and foremost, if you find yourself in need of RV towing services - grab your Good Sam Roadside Assistance membership card and call for help. Our Roadside Assistance members have access to the largest network of RV-specific experts who take care of all the legwork when you find your rig is in need of a tow. Our friendly staff will save you from hastily searching your phone for a nearby towing service, will have access to extensive information about your rig and will help get you the exact service you need - all with one simple call.
To get the right RV towing service provider, our staff will help guide you through:
The size, weight and gross combined weight rating of your RV
The type of your RV, whether it's a self-powered motorcoach or a towable or travel trailer that is towed behind another vehicle
The class of your RV, with choices including Class A, Class B and Class C for motorcoaches and a variety of different classes of travel trailers
Be sure you're ready to give as much information about what you think may be wrong with your RV. This could include a flat tire, electrical issues, engine trouble, strange noises/smells or a combination of any of the above.
Waiting Time and Safety Tips
Although quality towing companies will tend to your needs as soon as humanly possible, nothing is going to happen in an instant. And because distances between where you are stuck and where the nearest service facility may be located differ from situation to situation, there is no way to determine exactly how long it may take to get towed. The length of your wait generally depends on how far away the service provider is and if the proper tow truck, driver and equipment are on hand to send your way.
While you're waiting, it's a good idea to take some precautions so you and your family stay safe. These include:
Pull as far over out of traffic as you can. If possible, try to make it to a rest stop or truck stop, driving slowly with your hazard lights.
Keep your hazard lights on - even once you're parked.
Set up flares or reflector triangles to warn oncoming traffic.
If you need to exit your vehicle for any reason, do so safely and avoid walking into traffic.
If for any reason you feel unsafe dial 911.
What Else You Need to Know about RV Towing
So now that you've been rescued from the side of the road, is it necessary for you to tip your tow truck driver? Tips are always appreciated in any industry, although they're typically not expected with RV towing services. If your tow truck driver went above and beyond to provide an exceptional experience, a tip is a good way to show your appreciation.
There are certainly a lot of things to do when calling for an RV towing service, but remember that the best way to avoid having to do a lot of footwork is to have your Good Sam Roadside Assistance membership handy. Just give us a call and we'll take care of the rest. Sound good? Join today!