The days are getting longer, but we're not in the clear just yet! Summer is still a few months away - but for snowbirds, life's a bit different. If you're lucky enough to live where it's 72 and sunny every day, here are some unique ideas for things to do in some of our favorite snowbird states.
Unique Winter Destinations in Arizona
Though desert nights can get a bit chilly, warm and sunny days make scenic Arizona an ideal destination for RV enthusiasts.
1. Old Town Scottsdale Farmers Market
Featuring over 100 local growers, the Farmers Market in Scottsdale, Arizona is open every Saturday from October to May. Explore the market and enjoy fresh, local cuisine before heading to the Scottsdale Historical Museum or Scottsdale Museum of Contemporary Art.
2. Red Rock Scenic Byway
Depending on the time of winter, the vibrant red structures throughout Sedona may have a dusting of snow on them creating a beautiful contrasting landscape and great photo ops. The drive along SR 179 is slow and scenic, and the breathtaking views are what dreams are made of.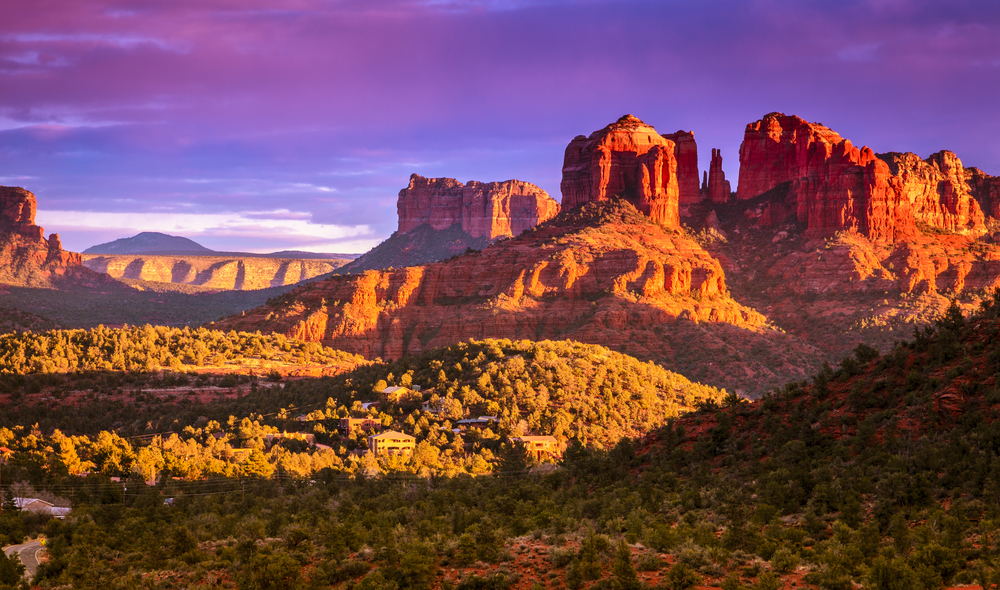 3. Grand Canyon National Park: South Rim
Unlike North Rim, Grand Canyon National Park's South Rim is open 24 hours a day, 365 days a year. The Grand Canyon may be a bit chillier in the winter, but with fewer crowds, you can take advantage of choice lodging that would otherwise be booked a year in advance. Clearer skies provide greater visibility in the winter, making sunrises and sunsets even more spectacular than usual. South Rim offers gentle walking trails and plenty of easily accessible lookouts to give you great views without a strenuous hike.
4. Antelope Canyon Photography Tour
You may have seen it in pictures, but now you can experience it in real life. The scarlet sandstone waves of this famous slot canyon are on many bucket lists, and though it's on the northern border of Arizona, it's worth a stop on your way home. Grab your camera and book this easy-going photography tour to experience the best parts of Antelope Canyon at a comfortable pace.
Unique Winter Destinations in Florida
With some of the country's best winter camping and RV parks, the Sunshine State is hard to beat. But there's more to Florida than just coastline - here are some of our favorite off-the-beaten-path activities.
1. Sunsets at Clearwater Beach
Pier 60 in Clearwater Beach is best known for its nightly sunset street festival. Artisans, crafters, street performers, and food vendors will all compete for your attention as you watch the sun sink into the Gulf of Mexico.
2. Everglades National Park Airboat Tour
Low humidity, perfect temperatures, and a lack of insects make winter the most popular time of year to visit the Everglades. Venture along the 1.5 million-acre national park and catch glimpses of the wildlife which are most plentiful, diverse, and visible in the winter months. A unique way to experience the Everglades is by hopping on an airboat tour out of Miami and glide atop miles of wetlands.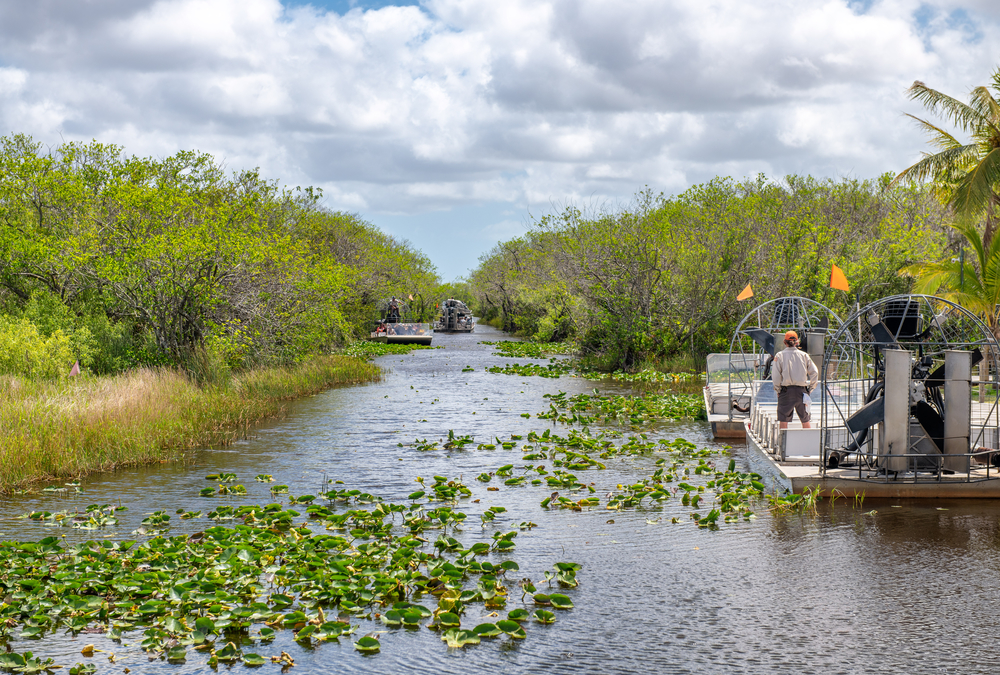 3. Edison and Ford Winter Estates
Inventors Thomas Edison and Henry Ford spent their winters on adjacent properties in Fort Myers, Florida. Since the early 1900s the estates, now known as the Edison and Ford Winter Estates, are open for visitors to enjoy. Guest can explore over 20 acres of botanical gardens, museums, and historical buildings. Educational tours are held daily, with special interest events held throughout the year.
4. Dry Tortugas National Park: Key West
Leave your RV on the mainland and take a boat or seaplane to Dry Tortugas National Park in Key West, Florida. Home to a 19th-century fort, you'll learn a bit about history on solid ground and have the option to explore underwater around the island, too.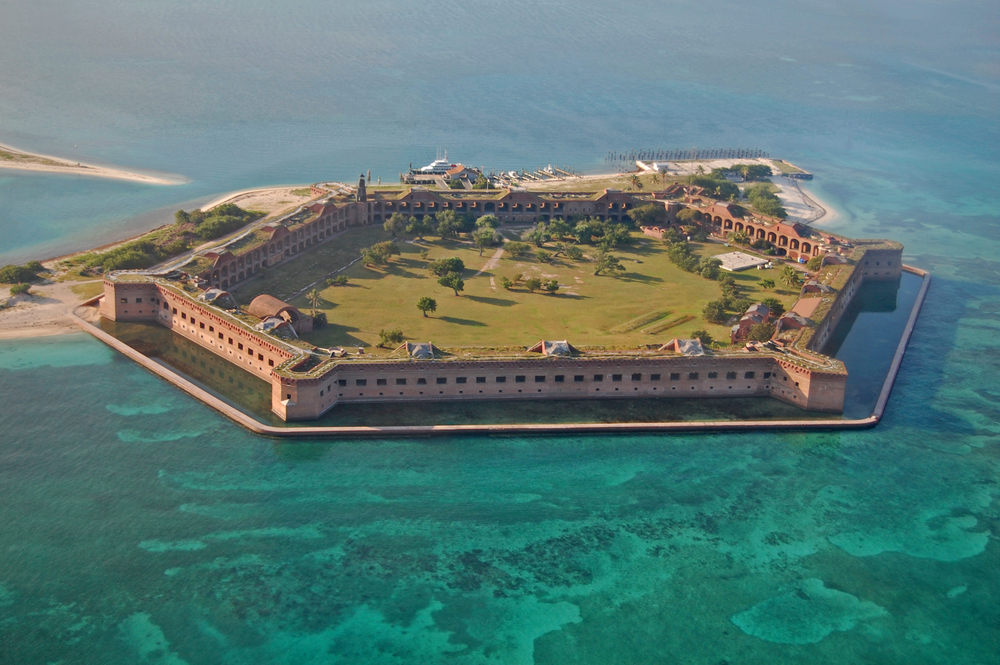 Winter RV Tips for Snowbirds
Where to Camp in an RV
You can find RV parks with your favorite amenities in almost every state. If you prefer to camp in remote areas, consult the Bureau of Land Management or Public Lands for legal camping spots in your destination.
Plan Ahead
Be warned - winter just might follow you! Temperatures can still dip into the 20s in southern states so pack some warm clothes and winterize your RV.
Get Covered with Good Sam RV Roadside Assistance
Invest in an RV-specific roadside assistance plan. If your RV breaks down or blows a tire, it's highly unlikely that an ordinary roadside plan will cover the heavy duty nature of your problem. Contact Good Sam Roadside Assistance today to learn about all the benefits of being a member, then start planning your next getaway!
Motor club benefits and services provided by Americas Road & Travel Club, Inc. for Members residing in Alaska, Alabama, Utah and Virginia; and by Affinity Road & Travel Club, LLC for Members residing in all other States. Note: All program benefits and services are subject to limitations set forth in the current Member Benefit Brochures and will be sent to you upon approval of your membership.