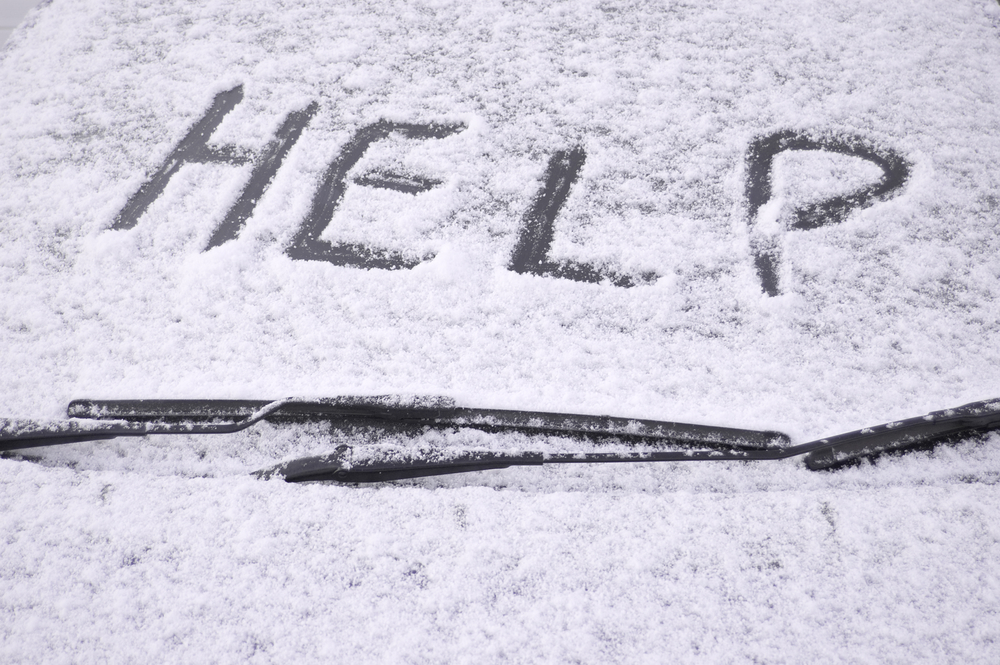 When you've taken your RV out for a relaxing vacation or weekend getaway, getting stuck on the side of the road can be a letdown. Maybe a wheel got lodged in sand or mud, or your RV suddenly isn't starting. Wherever you're stranded, there are some precautions you need to take to keep you, your family, and your RV safe.
1. Pull over in the safest area possible
If you're driving and you know you'll need to pull over to deal with a flat or something else, find the safest area possible. Pull onto the shoulder where it's free of potholes, debris, or deep ruts left by other drivers. Make sure your chosen area is roomy enough so that your RV won't stick out into the road, which can be dangerous on a busy interstate.
2. Avoid areas with heavy ice, mud, or standing water
The weather can change in an instant. If you absolutely must pull over during inclement weather, find a safe area that doesn't have a lot of snow buildup, thick mud, or large puddles of water. Try to look for high ground when possible. Water flows out of these areas, making it less likely they'll be inundated with water or snow.
3. Note your location
Once you've pulled over, take note of your surroundings. This will be helpful in case you need to call roadside assistance. Look for major exits nearby, main roads, and landmarks like businesses or gas stations. If you're in a more rural area, check for nearby mile markers or smaller roads.
4. Don't leave your vehicle unless necessary
It's safest to remain inside your vehicle with the doors and windows locked during a breakdown. Get out of your vehicle to assess the situation only if you have to. Watch for traffic, especially if it's dark or the weather is bad. Automotive Fleet magazine warns never to stand next to or behind your vehicle, and to get back inside as quickly as you can. Make note of any details that can be helpful when calling for help, such as any unusual sounds or smells you experienced before you pulled over. Was something rattling, thumping, or flapping? Did you smell smoke or burnt rubber?
5. Call roadside assistance ASAP
If you know you're going to need help getting back on the road, call roadside service as soon as possible. Your wait time can be affected by your location, how busy the area is, and why you're calling. If you're driving in icy conditions, for example, there may be several other drivers that are also waiting for help. Call as soon as possible so someone can be dispatched to your location.
6. Don't forget to turn on your hazard lights
Whether it's daytime or nighttime, your hazard lights will signal to anyone driving nearby that you need help. The Utah State Fire Marshal and State Highway Patrol recommend turning them on immediately upon sensing trouble. Hazard lights are especially important if you're stuck on the shoulder of a busy highway with other motorists driving near you. If your lights aren't working, place warning lights or reflective markers behind your RV. You can also leave a door away from traffic cracked so that your interior lights remain on.
7. Prepare for emergencies with Good Sam Roadside Assistance
Getting stuck on the side of the road isn't fun. That's why investing in Good Sam Roadside Assistance is a smart choice. Our RV service can help with roadside emergencies, big or small. We go above and beyond most standard plans, with a network of RV-specific service providers. Compare options and determine which Good Sam Roadside Assistance plan is right for you before you hit the road on your next trip.