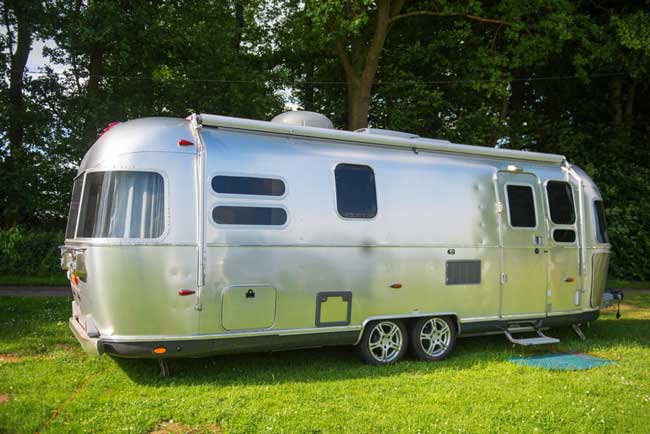 Every vehicle needs regular maintenance to ensure it performs and looks its best. Your RV is no exception. We've put together a list of typical repairs and maintenance tasks you can expect to deal with, and how to plan for emergencies.
Regular Maintenance
Just like with a car or motorcycle, your RV requires regular routine maintenance. Your RV owner's manual and a preventative maintenance schedule at RVshare can steer you in the right direction when it comes to necessary maintenance checks.
Some of these include:
Fluid levels
Oil and filter changes
Tire checks and rotations
Suspension System
Generator oil and filter
Battery charge
Brake conditions
Windows and windshield glass
Many of these parts or systems run more smoothly when your RV is used regularly. However, leaving your RV untouched or in storage for months at a time can cause batteries to lose their charge or leave your tires and windshield exposed to the elements. Keep a log of your trips, mileage, and when you perform maintenance tasks or checks. That way, you'll know when to schedule your RV's next maintenance check in the future.
RV Tire Issues
Tire issues are one of the most common reasons for roadside breakdowns, along with battery failure and accidentally locking keys inside your vehicle. To keep your tires in the best shape possible, check the tire pressure regularly and inspect them often for any damage. While you can check the tread of your RV tires, you should also be aware of how old they are and their estimated lifespan according to the manufacturer code on the sidewall. When in doubt, call your roadside assistance professionals, and they can help assess your tire needs.
Battery Failure
When your RV isn't in use, regular fluid checks and battery charges will prolong the life of your RV's power systems. If your RV won't start, it's best to call the professionals. They can send a mechanic to either jump or replace your battery as needed.
Worn-Down Brakes
For your safety — and the safety of everyone else on the road – keep your RV brakes in good shape. Brakes should be inspected at least once a year, with Trails.com recommending you check them before any getaway. If you feel like your RV is needing more distance to stop or that your brake pedal feels soft, call for a mechanic. A brake mechanic will check that fluid levels are sufficient, that the wheel bearings are lubricated, and that your brakes pads aren't too worn down.
Water Leaks
A leaky roof, window, or vent can cause severe damage to your RV. It can rust metal fixtures or appliances, short-circuit electrical systems, warp the interiors, and cause mold or mildew. To protect your RV from the elements, check your window seals, vents, skylights, and seams for cracks and call for help immediately when you notice a leak.
Plumbing Issues
Like with all plumbing fixtures or repairs, the RV plumbing system toilet and plumbing system, RV toilet and plumbing system has a lot of little things that can notes The toilet and plumbing system are arguably the most difficult types of RV repairs, as RVshare notes, because a lot of little things can go wrong. The repairs can be even more harrowing if you're on the road when a breakdown occurs. To prevent any issues while on the road, make sure you're using proper RV-friendly toilet paper and check that you and your RV guests aren't using too much toilet paper or too little water, which might clog the system. (Trust us, an awkward conversation now will help prevent problems in the future!)
HVAC Trouble
Many RV owners go on trips during the warmer months. Having your air conditioning system breakdown during a summer trip can be stressful, not to mention uncomfortable. If you feel like your HVAC system isn't working correctly, or you notice strange noises or smells - it's best to get your system checked out ASAP.
Plan Ahead for RV Repairs – and Mishaps
If you want to skip the hassle of keeping a savings account for costs that arise or budgeting for RV emergencies, contact Good Sam today and sign up for roadside assistance. Good Sam Roadside Assistance memberships cover a multitude of RV and vehicle emergencies from flat tires to dead batteries and more.