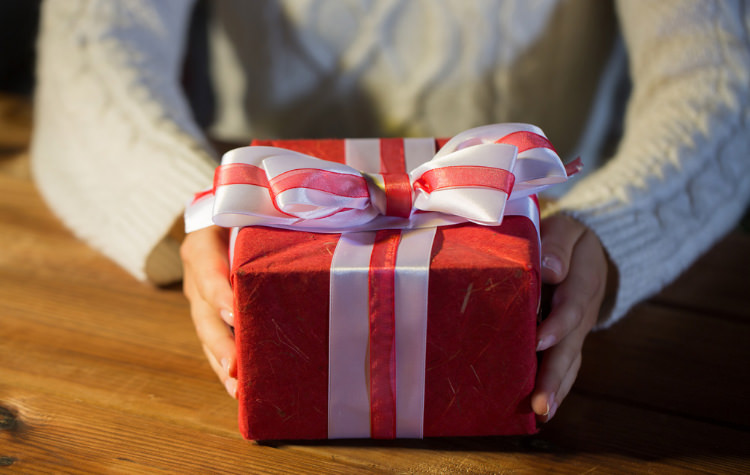 Have you ever been in a state of panic, not knowing what to buy someone for a birthday, Christmas, etc? You're not alone. If you're searching for the perfect gift for the RV enthusiast in your life, you're in luck. We've put together some of our favorite RV gift ideas that get a smile from even the grumpiest of RV owners.
An RV GPS
It's important to plan trips in advance, especially the routes an RV will take. RV drivers want to take roads that will accommodate the height, width, and length of their rig for safety's sake. Having an RV GPS takes the guesswork out of planning routes and reduces the stress of driving a rig on unfamiliar roads. A GPS warns drivers when there are curves and tunnels up ahead, the elevation and rise of the road, live weather updates, and more. It makes a great gift for a practical RV owner who loves planning ahead.
U.S. States Scratch-off Map
Give your RV enthusiast a fun, visual way to track their travels. A map of the United States scratches off to reveal stunning photos of that specific state. If this particular map isn't quite your friend or family member's style, or you're looking for one in a different size, Etsy has tons of other options! If a scratch off map doesn't feel right, there are also options for magnetic maps and sticker maps.
Instant Pot
When space is limited in an RV, using kitchen appliances that pull double duty can be really handy. An Instant Pot has 7 different functions: pressure cooker, slow cooker, rice cooker, saut?/browning, steamer and warmer, and yogurt maker. There are 14 built-in program settings for common campground dishes like soup, chili, rice, and more. Plus, you can delay cooking or keep food warm, customizing it to your camping schedules. This is also a great idea for RV owners who don't have a full kitchen — all they need is an outlet!
Portable Cornhole Game
When waiting for dinner to finish or taking a break from more strenuous activities, pass a little time on the campground with a portable cornhole game set. This game comes with 2 collapsible boards and 8 bean bags. Lightweight and portable, the entire set comes in a carrying case to keep everything together. A great idea for RV owners who travel in groups or with grandkids.
Grilling Utensils Set
Even if the RV owner in your life already has grilling utensils in their rig, we're willing to bet that they're extras that have taken from the kitchen in their home. They'll love an upgrade with a gorgeous 18-piece grill set with things like a chef's spatula, grill tongs, digital temperature fork, corn holders, skewers, and more. You can also buy a set with a durable aluminum carrying case, so the utensils can be stored safely until they're ready to be used.
Packable Waterproof Hammock
Give the old camping chairs a rest and relax in the comfort of a portable double hammock. Many of these hammocks can hold up to 720 lbs and are waterproof and windproof. Make sure to buy a hammock with anti-rupture carabiners that securely fasten your hammock to trees, and make sure it comes with tree straps. Hammocks can sometimes transform into a tarp or tent for your campsite if needed! When it's time to leave, pack the fabric into the attached pocket to keep it all together.
A National Parks Pass
A National Parks pass is a thoughtful gift for any RV owner who frequents national parks, national forests, or national wildlife refuges. These passes cover entrance fees or day use fees per vehicle. At just $80 for an annual pass (or $20 for an annual senior pass), this makes a great, affordable gift for RVers who love visiting our national parks.
A Roadside Assistance Membership
A Good Sam Roadside Assistance membership makes a thoughtful gift for any RV owner. We have plans that cover RV owners, no matter how often they take their rig out, what kind of trips they like to take, whether they go, or even what kind of RV they have. This makes it an easy gift, one they can use year after year. Most of all, Good Sam Roadside Assistance gives an RV owner peace of mind while on the road, which is the best gift of all.