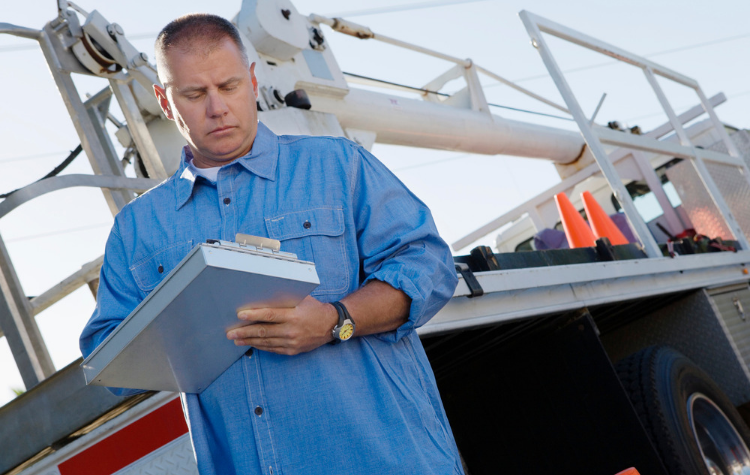 While it may not be pleasant to think about needing an RV mechanic or motorhome towing service sometime down the road, it's even less amusing when you need one immediately and have no idea where to start.
First and foremost, stay up to date on regularly scheduled maintenance and service. These services, as well as installations, parts and accessories, can all be taken care of at Camping World Super Centers across the US. With more than 1500 RV technicians, Camping World has been the #1 RV service provider since 1966.
But even with regular maintenance, accidents and unforeseen issues can happen to your RV when you're on the road. So when you need your motorhome towed or need an RV mechanic fast - skip the stress and start here. We've put together a rundown on the most important factors to consider when choosing an RV towing service or motorhome mechanic for your rig.
Motorhome Towing Services
When it comes to towing your motorhome, an RV towing company is not all that easy to find. That's because a motorhome requires a professional towing service with heavy duty tow trucks powerful enough to handle your RV, along with drivers that are specially trained in the art of RV towing.
When you do finally find a tow company that's available, you want to be sure you convey as much information about your rig as possible. This includes knowing the weight, length, drivetrain, and any other pertinent information about your motorhome. The maximum towing capacity of the tow truck has to be higher than the weight of your RV, so when you have this info on-hand, the towing company can ensure that they will send the proper vehicle to assist you. The last thing you want is for a tow truck to show up only to discover it can't tow your RV.
Some facts about RV towing:
• Depending on where you are in the world, a tow truck may also be referred to as a breakdown truck, a wrecker, or a recovery truck. But don't be confused - they are all meant to get you out of a jam.
• As mentioned, RV towing companies are not super-easy to find. And when you do find one, it can take quite some time for the tow truck and driver to get to you. It's not like a car towing company that can send a standard towing vehicle and any driver to come get a car. It's a lot more complicated and specialized.
RV Mechanic
Choosing a motorhome mechanic needs to be done just as carefully as choosing a towing company. Some questions to ask here include:
Do they work on RVs?
A mechanic that has previously worked on motorhomes may be more likely to have the specialized, in-depth knowledge that you need if your rig needs repairs. Be cautious of someone who has not previously worked on RVs - the last thing you want is your RV being their 'guinea pig' attempt at working on a motorhome.
Do they have the capabilities to fix your RV?
Even certified motorhome mechanics may not have the right equipment, tools or specific expertise to fix your problem. A lot depends on what the problem is as well as the age of your motorhome.
If repairs involve an individual appliance on your RV, make sure the mechanic is trained to work on that particular device or that they have a network of vendors who can help you. For instance, a diesel engine mechanic is probably not the right choice if your refrigerator is on the fritz.
How long will repairs take?
Different problems will take different lengths of time to fix. A solid RV mechanic will be able to give you an outline of why the repairs will take as long as they will, as well as provide a reasonable timeline of when you can expect to get your rig back on the road. Many times, the estimated time frame can be dependent on how long it takes to get the part or parts needed to make repairs. However, in most cases, the mechanic should still be able to give you an approximate window as to how long this may take and will be able to update you as time goes on.
How much will repairs cost?
This is another important question for which reputable mechanics will be able to give you a written estimate. Additionally, because you can't always see what's wrong until your elbow deep in the problem, a good RV mechanic will always call and get verbal approvals if something arises during the repair process. Communication is key!
Good Sam: Research One and Done
Now that you know what to look for and what to ask, your next step is to figure out who to call. Researching motorhome towing services or RV mechanics can be a real pain, especially if you're in the midst of a breakdown and need immediate help.
Don't fret. Call Good Sam instead. Whether it's finding a motorhome towing service, locating an RV mechanic shop, or on-the-phone or roadside help with other mishaps – like locking your keys in the RV – Good Sam has you covered.
Instead of going crazy looking for qualified experts, all you have to do is make one call to Good Sam, and they'll take care of the rest. Get more details on Good Sam Roadside Assistance now and ride comfortably knowing that you're covered from bumper to bumper.
Disclaimer: Motor club benefits and services provided by Americas Road & Travel Club, Inc. for Members residing in Alaska, Alabama, Utah and Virginia; and by Affinity Road & Travel Club, LLC for Members residing in all other States. Note: All program benefits and services are subject to limitations set forth in the current Member Benefit Brochures and will be sent to you upon approval of your membership.