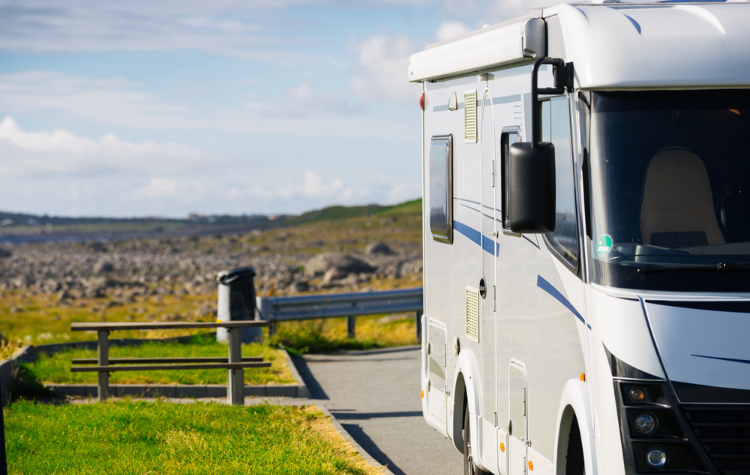 If you think your regular auto assistance plan will come to the rescue when you have roadside issues with your RV, you may be in for a not-so-happy surprise. RV roadside assistance and auto roadside assistance are like apples and oranges. Sure, they may both grow on trees, but apples would make for a terrible orange marmalade, and oranges would fail miserably in an apple pie.
In other words, your typical auto assistance plan and RV roadside assistance plan may look similar at a glance, but the former will never measure up when you need roadside help for your RV. Check out some of the common differences between the two types of plans to see for yourself.
Auto vs. RV Roadside Assistance
When taking a quick glance at your average auto assistance plan, depending on your coverage, you may see some of the same elements as an RV roadside assistance plan. Perhaps it appears to offer adequate towing benefits as well as coverage for your primary household vehicle. Look a little closer, however, and the differences start to emerge.
Towing
Typical auto assistance plans send a regular tow truck and often have strict limitations on the distance they cover – sometimes as few as four miles. Any subsequent miles of towing demand additional, and usually hefty, fees.
Send a regular tow truck to tow an RV, and you'll end up with two broken-down vehicles on hand. RV roadside assistance companies must meet specific requirements for towing RVs, such as using heavy-duty tow trucks and RV-trained tow truck drivers. Top RV roadside assistance plans, like Good Sam, also pay 100-percent of the towing fees to the nearest service center with no restrictions or pre-set limits.
Repairs
Even if your auto assistance provider sends out a mobile mechanic for a breakdown, he may not have the equipment, parts or expertise to fix even minor repairs on your RV. Not only does your RV have a totally different engine than any other vehicle, but it also has a number of special features that cars simply don't have.
RV roadside assistance providers will send a specialized mobile mechanic who can perform minor RV repairs on the spot (you typically pay for parts & labor). They can bring RV fuel or essential replacement fluids, change your RV's flat tire, jumpstart or replace your RV battery, and more. Additionally, Good Sam Roadside Assistance plans get you discounts on major RV repairs done at specified service shops.
Scope of Coverage
If auto assistance plans do cover more than one vehicle or family member, you are often charged additional fees per driver. And RVs may not even fall into the mix of vehicles that they offer to cover. Most auto assistance plans only cover you throughout the U.S. and Canada, leaving you out of luck if you venture beyond those two countries. Travel through the U.S. and Canada is covered with Good Sam RV Roadside Assistance plans, as is travel through Mexico, Puerto Rico and the U.S. Virgin Islands.
Good Sam RV Roadside Assistance plans protect you while driving your Motorized or Towable RVs or any of your autos under a single, simple plan. As an added bonus, family members are also automatically covered at no additional cost, including your spouse or domestic partner, as well as dependent children up to age 25.
Why You Need RV Roadside Assistance
If all of the above reasons aren't enough to convince you to invest in a Good Sam RV Roadside Assistance plan, a few more perks may do the trick. Members receive emergency roadside assistance whenever they need it, day or night, with access to more than 40,000 independent service providers and towing specialists.
You're also eligible for trip interruption assistance if you're more than 100 miles from home when accidents happen, lost key assistance, and emergency medical referral service if you happen to get sick or injured while on the road. Trying to find an auto roadside assistance plan that does all of the above is like trying to put those oranges into an apple pie. Enroll in a Good Sam RV Roadside Assistance Plan today.