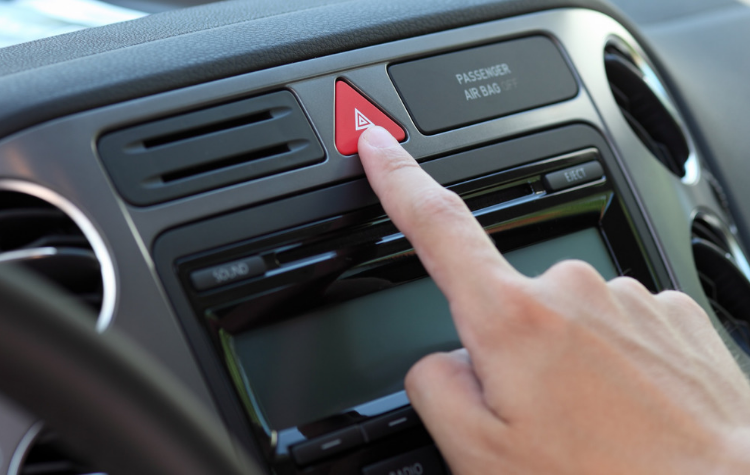 Even with regular maintenance and careful driving, emergencies happen on the road. Sometimes, roadside emergencies can leave you miles away from help and even out of cell service range. It's important to follow a few basic safety tips - as well as carry some supplies in your vehicle - when these situations arise.
1. Follow basic roadside safety tips
When you need to pull over because of a roadside emergency, always make sure to:
Turn on your hazard lights immediately.
If possible, pull your over vehicle to a safe location.
Do not leave the car unless it is entirely safe to do so. If you do exit the car, exit on the side away from traffic.
Avoid trying to DIY the situation, injuries from attempted roadside repairs are very common.
Call for roadside assistance, especially if the road conditions are not safe.
2. Carry basic supplies for any situation
To properly prepare for a roadside emergency, you should also carry a few basic supplies.
First aid kit. Your kit should include necessities like Band-Aids, antiseptic, sanitizer wipes, gauze, and scissors. Even if you're not stuck on the side of the road, it's helpful to have one if you fall or if you need to help someone else.
Portable phone charger or power bank. If you're stranded and waiting for someone to help you, you'll want to keep your phone charged for updates or in case they need further directions. An external phone charger or power bank can help you avoid having a dead phone at the worst time.
Flashlight. When your car breaks down in the middle of the night, have a flashlight handy so you aren't left in the dark. Pro tip: use a hand crank flashlight, so you don't have to worry about replacing batteries.
Blanket. A blanket can serve so many purposes: most importantly it'll keep you warm if you're stranded in cold weather. For extra points, get a weather-resistant blanket that can act as a poncho if you need to work outside in the rain.
Non-perishable snacks. In case you're left waiting a long time for help, it's good to have a few snacks to fight off hunger. Choose snacks that won't go bad or melt in the heat, like mixed nuts, granola bars, or dried fruit.
Water. Keep distilled water in your car to stay hydrated in emergencies. Distilled water can also pull double-duty and cool your engine if your car overheats. Be sure to swap out gallons of water often during warmer weather; the heat can cause the plastic to break down and release chemicals into the water.
Paperwork. They're probably already in your glove compartment, but remember to check that your car registration is up to date. You can also leave a copy of your car insurance, roadside assistance plan, and a list of emergency contacts in your glove compartment.
3. Use common sense
Always remember, safety first! When you're stuck on the side of the road, strangers who see that you're stranded may offer to help. Even if they are genuinely just checking in on your situation, it's always important to use your best judgment. Never hand over your keys to a stranger and never get out of the vehicle if you don't feel safe. If needed, just crack the window to politely tell them 'thanks but no thanks.'
Additionally, even the most well-intentioned stranger may not know how to help you specifically. In this case, rather than having a stranger tinker with your vehicle, it's better to call a professional. If you've already called for help, just thank them for stopping by and let them know that you're being taken care of.
4. Invest in roadside assistance for extra peace of mind
These tips and items in your vehicle, cars and RVs alike, can keep you safe and get you out of an unexpected jam. However, roadside assistance can help you even if you haven't prepared. If you don't already have a roadside assistance plan, there's never a bad time to invest in Good Sam Roadside Assistance. Good Sam Roadside Assistance can help you with all sorts of roadside emergencies, from flat tires to vehicle breakdowns and more. For total coverage that comes with zero worries, check out Good Sam Platinum Complete Roadside Assistance.
Motor club benefits and services provided by Americas Road & Travel Club, Inc. for Members residing in Alaska, Alabama, Utah and Virginia; and by Affinity Road & Travel Club, LLC for Members residing in all other States. Note: All program benefits and services are subject to limitations set forth in the current Member Benefit Brochures and will be sent to you upon approval of your membership.