Roadside Assistance Mobile App
Features Include:
GPS Enabled
Allows us to pinpoint your exact location! As soon as you place the call we know your location minimizing call time.
Faster Assistance
Pre-register your membership vehicle(s). This cuts down on call time, which means help will get to you faster.
Virtual Membership Card
Never worry about forgetting your card at home!
Service Details
Get the name of the provider dispatched to assist you, along with their estimated time of arrival.
Download Directions iPhone
From Your Computer
Sync your iPhone with iTunes to install the app on your device
Once installed, the "Good Sam Roadside Assistance" mobile icon will appear among your applications
Download Directions Android
From Your Computer or Install Manually
Click here or Go to the "Play Store" on your Android phone
Select "Search"
Enter "Good Sam Roadside Assistance" in the search field
Once you've found the Good Sam Roadside Assistance app for Android application, select it to install
Follow the installation instructions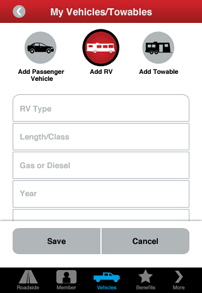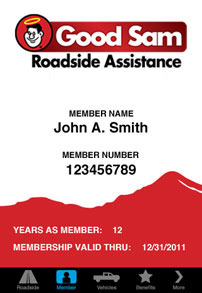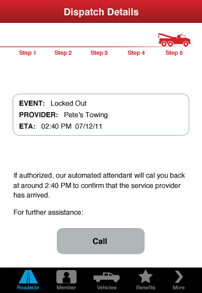 Not A Member?
Would you like to request assistance with the touch of a button, but you aren't currently a Good Sam Roadside Assistance member?
JOIN NOW